Acquaseria: hiking
Several PDF route descriptions available.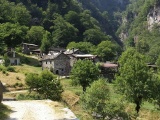 The surroundings of Lake Como offer one of the most beautiful hiking areas in northern Italy. In addition to numerous short and less strenuous hikes, which are easy to walk half a day, for the avid walker the Como region also has several challenging mountain hikes in store. And last but not least: There are some websites where you can download several PDF route descriptions of walks in the beautiful Lake Como area. Check this link ...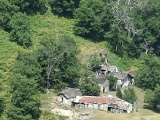 On the west side of Lake Como, there is an "easy" trail mapped out, the so-called "Greenway del Lago di Como", a hiking trail with beautiful views that runs largely along the shores of Lake Como. This over 10 km long ''Como Greenway'' begins in the village of Colonno and ends in Cadenabbia near the popular resort town of Tremezzo. Height-difference of this walk is some 100m and please consider a walking time of approx. 3.5 hours.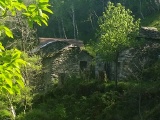 Hiking: Comunità Montana Triangulo Lariano carta dei sentieri 1: 25.000. This card is only locally available, cost approximately € 5, -.
Hiking guide: Rund um den Comer See - Como. Publisher: Rother Berg Verlag. ISBN: 9783763340408. Edition: 2013, 136 pp. Language: German.

Thanks to the Dutch Wandelsport Bond, we have gathered several hiking tips for beginners and for more experienced walkers. Under the motto "if it doesn't hurt, it doesn't harm", we recommend to you the following hiking tips .. .